Everything you need | SmartKitchen service
Digital kitchen management
Everyday work in the kitchen increasingly also includes tasks related to administration. SmartKitchen's Digital kitchen management is helpful when you want to give the kitchen staff more time to focus on customers. Digital management harmonizes operations in large food service companies. It also reduces the time spent on administration in companies with one kitchen and streamlines the kitchen's everyday work. Manage kitchen operations with knowledge!
Ensure food quality and safety. Save time, money and resources.
Data-driven decisions
Centralized management of food service company creates the conditions for streamlining operations and improving productivity. The data provided by the service is analyzed and compared over a longer period. Decisions are made based on data, not gut feeling.
All data is found digitally in the same service. It is not based on one person's memory or mapped on the shelf. This is a real benefit in an industry where staff shortages and turnover are high.
Manage the entire company's process from HACCP to reduction of waste. Review the implementations digitally. Disseminate good practices and harmonize processes.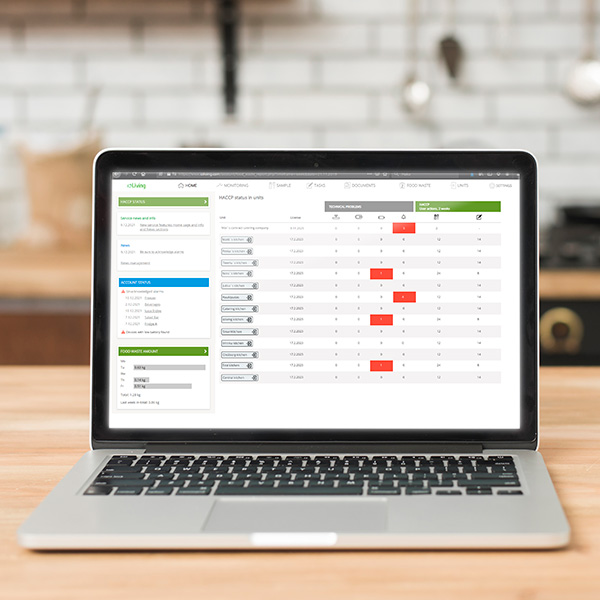 Management status view
The management view on the service front page speeds up data analysis. In the dashboard view, you can find information related to food safety and reducing food waste in all kitchens of the organization. Compare and analyze kitchens with each other or dive deeper into the information of a specific kitchen.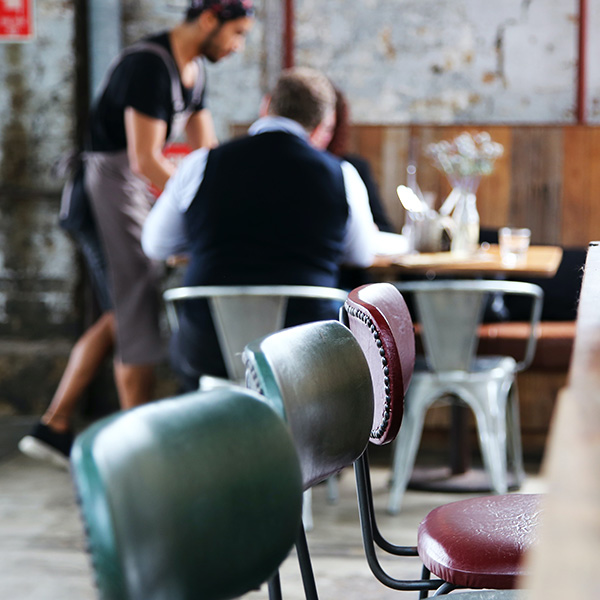 Save staff time
Busy kitchen staff also spend a lot of time on administrative tasks. When routines are automated, staff time is freed up for customer work. Task management ensures that the staff always knows what to do. Also helpful in the orientation of new employees.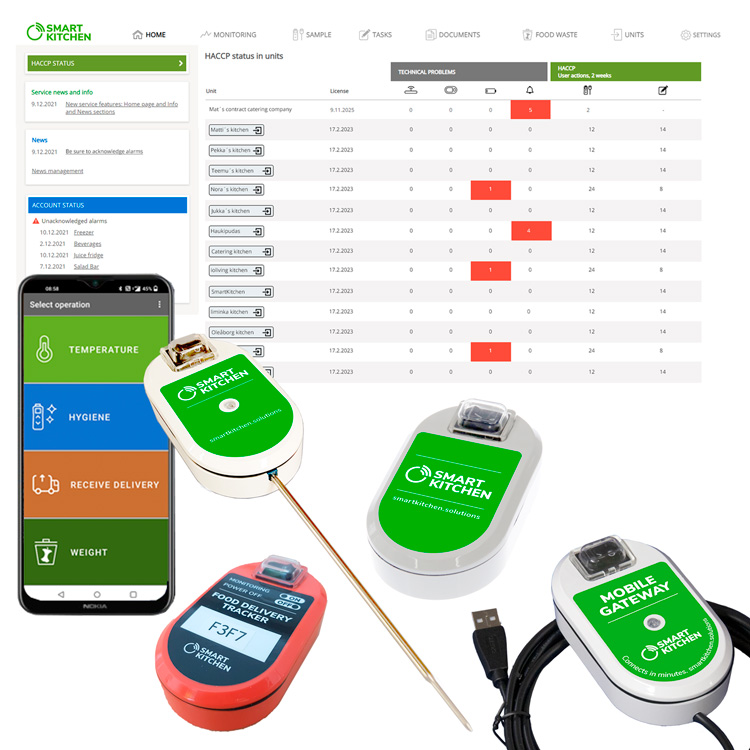 Automated measurements
Wireless IoT measurement devices monitor temperatures 24/7. The service also includes devices for temperature and hygiene samples, as well as an automated waste scale for monitoring food waste. The measurement data is stored directly in the SmartKitchen service.
Legislation
With the help of SmartKitchen, the legal requirements for self-monitoring and recording of food waste are also met.
Quality
Ensure consistent and high quality in all kitchens. Monitor the implementation of self-monitoring as well as possible deviations and corrective actions.
Sustainability
Reduce the environmental footprint left by the company by taking care of food safety and reducing food waste.
Comprehensive service for digital kitchen management
Digital management is always part of the SmartKitchen service. SmartKitchen is a cloud service with a real-time and easy user interface. Choose the part of the service you want and expand as needed. Clear pricing, no hidden costs. SmartKitchen is easily scalable. The choice is yours!
Harmonize self-monitoring
SmartKitchen is a digital way to implement a self-monitoring plan in practice. In addition to automatic temperature monitoring, it covers temperature and surface hygiene samples, alarms, checklists, task and document management, reporting and digital archive.
Ensure food safety
SmartKitchen ensures that:
self-monitoring works as agreed
automated temperature monitoring is in operation
temperature and hygiene samples are taken as agreed
regular inspections are carried out
the tasks are completed
Reduce food waste in all kitchens
Integrations
SmartKitchen works together with the digital services used by your restaurant. These include, for example, cash systems, production planning (recipes, menus) and management reporting.
Kitchen equipment energy consumption
In the service, track which kitchen equipment consume the most energy and take measures to reduce consumption. Also know when to get a new device.
Anticipate maintenance visits
Track the operating hours of kitchen equipment. Set preventive maintenance intervals. Avoid unnecessary maintenance visits and prevent unexpected device failures.
All information is stored in one system. Follow in real time and analyze in more detail the measures already taken.
Our customers
Our goal is to make the kitchen staff's busy working day easier by automating routines. Find out how our customers use the service.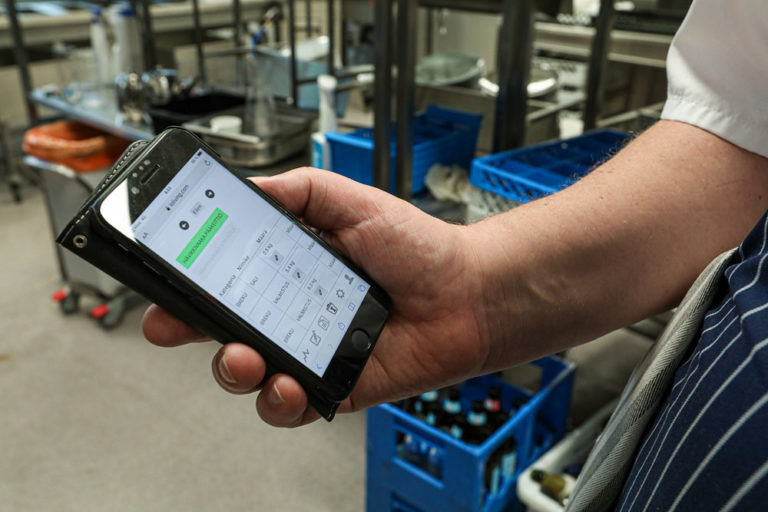 Scandic Hotels
Because the SmartKitchen devices are automated and easy to use, it's also easy to encourage the use of the solutions widely. "It should not be thought that there is a lot of technology to be mastered, but that the systems are just tools that make our job easier," says Ali Suviala, Executive Chef at Scandic Grand Central Helsinki.
SmartKitchen is integrated with other digital systems used at Scandic. As one example, the SmartKitchen service automatically receives data on the number of visitors, based on which food waste is tracker per visitor. And all data collected is automatically transferred to management reporting. Without anyone having to enter them manually.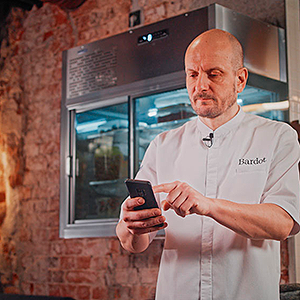 Bistro Bardot
SmartKitchen's automated self-monitoring plays nicely in the background and saves a lot of work. Commissioning was easy, the measurement devices were just placed in the desired location and switched on, says Chef and restaurant owner Hans Välimäki. At least this has made my life easier – I can only recommend it!"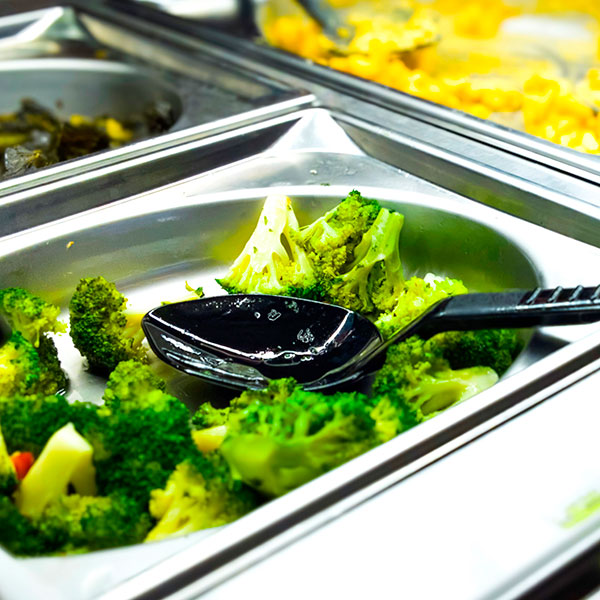 City of Mikkeli
FoodWasteTracker integration with Jamix (menu management) is used in schools and kindergartens in the city of Mikkeli. The food waste is monitored more closely and over a longer period. Estimates of food quantities are now even more accurate. It has been possible to reduce the amount of food that goes to waste, and this has resulted in clear savings.
Smart Kitchen solutions are widely used. Join our customers:  Scandic Hotels, Metos, Burlodge, Temp-Rite, AliContract, Rendisk, Service Centre Helsinki etc.