SmartKitchen takes care of food safety for you and helps reduce food waste. And integrates with the services you already use.
SmartKitchen works together with the digital services used in your restaurant
We want to make everyday kitchen routines easier and free up staff time for customer service. It goes without saying that all digital data must be easily accessible and efficiently usable. That's why it's also important to us that SmartKitchen works seamlessly with the digital services already in use in your kitchen.
Doing twice the work is not in anyone's interest. That's why it's enough that the data is stored in one system, from where it's transferred automatically.
SmartKitchen takes care of food safety for you and helps reduce food waste. And integrates with the services you already use.
Various digital solutions are used in restaurants. Such are e.g., POS systems, production planning (recipes, menus), inventory management and reporting.
It is in the user's interest that the information is stored in one place and automatically transferred to other systems for use.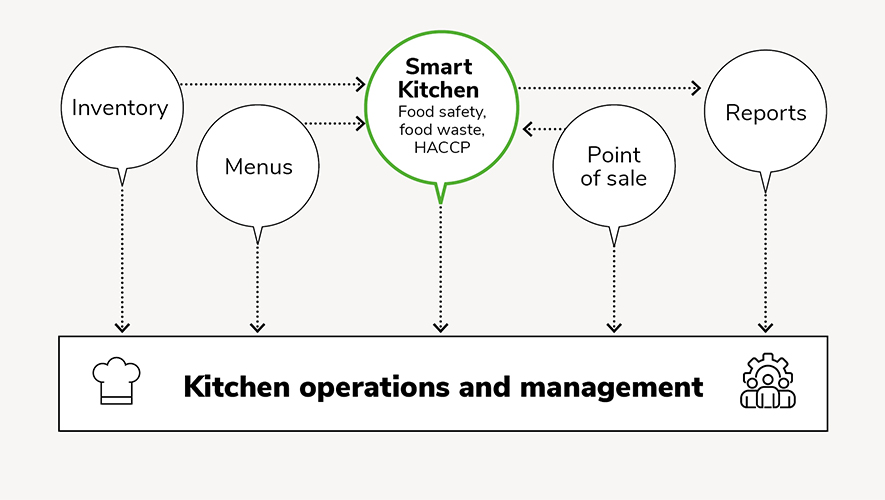 Customer-specific integration
Our service has been designed from the beginning in such a way that it can be integrated with other services. And if the service you use is not found yet, we are quick and flexible to implement customer-specific needs as well.
We have our own agile team for continuous and customer-oriented product development. That's why we can respond to our customers' wishes often very quickly. And the new features developed are immediately available to everyone. You don't have to wait months. At best, we can even talk about a week. Please tell us your wishes and we'll see how we can solve them.
Customer experiences
Our customers have used the integration with good results in their own operations.
It is enough that the data is available in one place.
Our SmartKitchen customers include 
Ali Group, Burlodge, Rendisk, Scandic Hotels,  Combico, Service Centre Helsinki, Bistro Bardot, Metos and many others.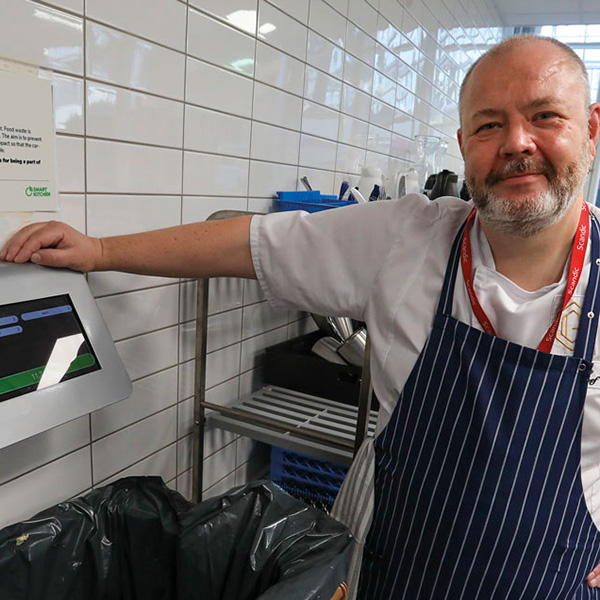 Scandic Hotels
Scandic, along with top management, is interested in the quality and quantity of food waste. SmartKitchen is integrated with other digital systems used at Scandic. As one example, the SmartKitchen service automatically receives data on the number of visitors, based on which food waste is tracker per visitor. And all data collected is automatically transferred to management reporting. Without anyone having to enter them manually. Read more on the blog.
Integration: Hotel reservation and reporting system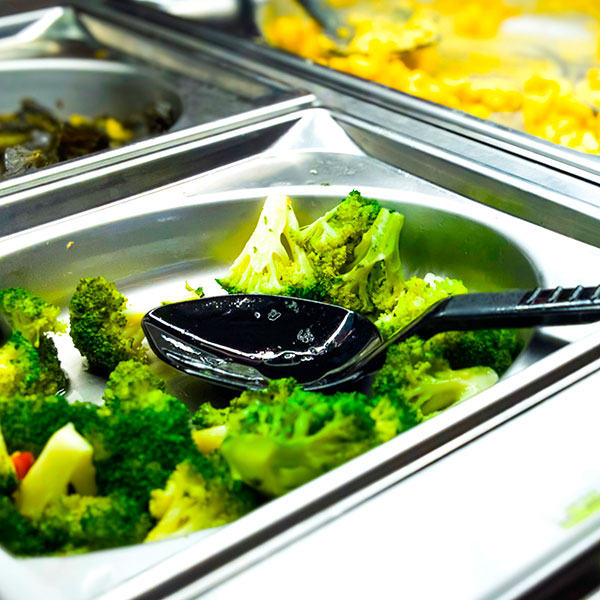 The City of Mikkeli
FoodWasteTracker Jamix integration is used in schools and kindergartens in the city of Mikkeli. They are satisfied with the service. It has made it possible to monitor food waste more closely and find out its causes over a longer period of time. Estimates of food quantities are now even more accurate. It has been possible to reduce the amount of food that goes to waste, and this has resulted in clear savings.
Integration: Jamix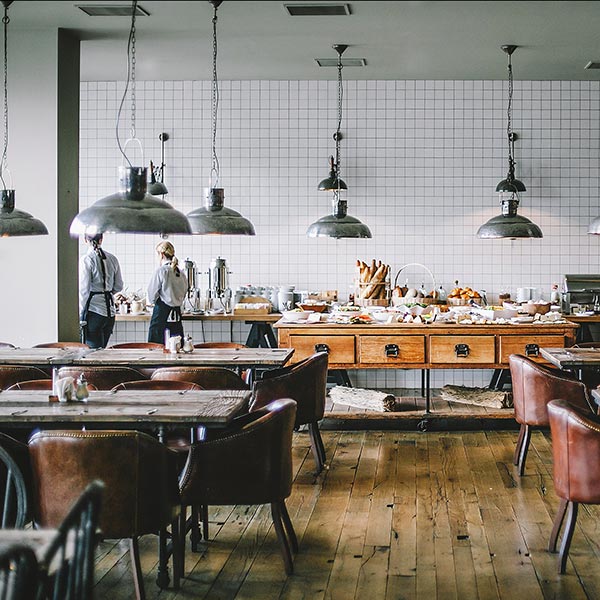 Meal-specific waste monitoring
SmartKitchen retrieves the day's menu from the menu application used by the kitchen, for example POS or production planning systems. The meal items from the menu are automatically displayed on the SmartKitchen waste scale for recording the waste. The amount of food waste is analyzed individually for each meal item. This information is used, for example, to reduce overproduction. Read more on our blog.
Integration: POS, Restolution, Jamix, Lounastaja
Our SmartKitchen ioLiving customers include Renta, SafeDrying, Skanska, YIT, Ramirent, MP-Yhtymä, Lujabetoni, Varte, The Finnish Heritage Agency and many others.
SafeDrying
The SafeDrying system is installed as part of the building. It includes remote monitoring and drying control cycle. With SmartKitchen's ioLiving solution, concrete drying is monitored, and the measurement data is transferred to the SafeDrying service, which helps manage the drying process. The integrated solution has ensured, for example, the drying of the concrete arches of the Amos Rex museum in Helsinki.
Integration: SafeDrying
Technical interfaces
Through the interfaces of the SmartKitchen service, it is easy for other systems to read stored data and offer their own data for use by the SmartKitchen system. The interfaces have been implemented using modern methods and the necessary information security practices have been taken into account.
In addition to general interfaces, individual interface implementations are developed according to the customer's needs.
Want to know more about integration?
If you are interested in the integration option and want to know more about it, please get in touch. Fill out the form and we will contact you as soon as possible. Let's think together how you can use your digital solutions as comprehensively as possible!
Ask more about intergration. Leave us a message and we will contact you.
Are you interested in cooperation?
If we have a common goal and want to help the food service industry to do even better by using digital aids, then that's a great thing!
We would love to hear about your service that could be integrated into SmartKitchen. Send us your information and tell us more, and we will contact you.
Great if we have a common goal. Please tell us more and we will contact you.