Food Waste Tracker to measure, monitor and reduce food waste
Real-time food waste monitoring through an easy-to-use interface. Data collection is accelerated by the solution's wireless Waste Scale. The solution can also be used as standalone online service without separate devices or applications. In this case, the standard scales are used to weigh the loss and entries are made manually.
Start reducing food waste with the award-winning Food Waste Tracker. Scroll to learn more!
Start digital tracking of food waste
Select the extent to which you want to use the Food Waste Tracker solution. It can monitor the amount of food lost throughout the production chain from storage to plate waste. Easy to scale and customize as needed. No more pen and paper!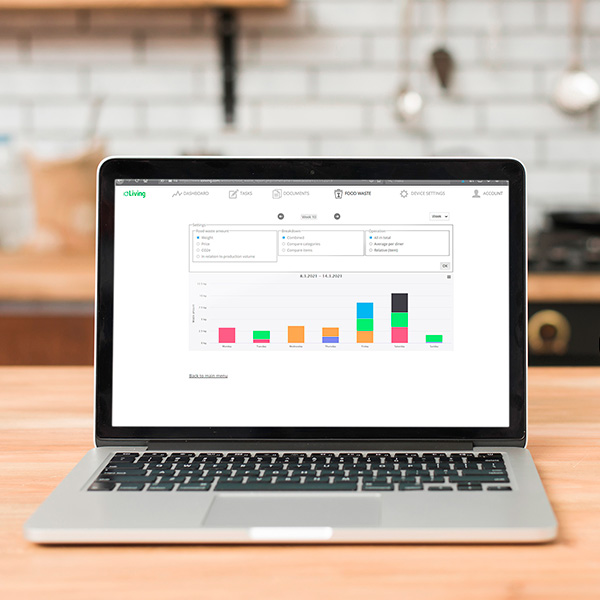 Food Waste Tracker
Online service to monitor and reduce food waste (license)
Does not require the installation of separate applications
Can be used without separate devices
Weigh the loss with standard scales and enter it manually into the online service
Automated monitoring with waste scale
Automated plate waste monitoring
Monitoring the number of diners
All collected data is stored and analyzed in one system
Warranty and support
Accelerate waste data collection with the wireless Waste Scale accessory. At the same time, the possibility of human logging errors is reduced. Saves staff time.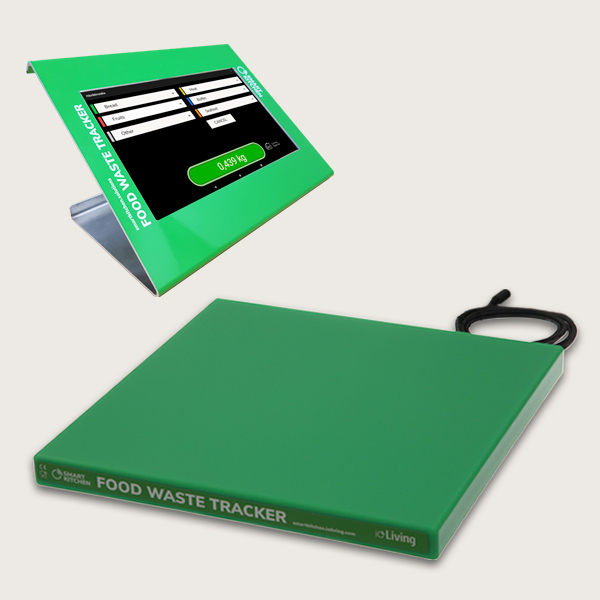 Waste Scale with touch screen
Measurement device for monitoring food waste in professional kitchens.
Two scale models available: maximum load of 35 kg or 150 kg
Android tablet
The entity is pre-configured
Warranty and support
Easy Start packages
Easy to use:
Pour the waste into a container on top of the waste scale. Select the waste item on the touch screen. The information is stored directly in the Food Waste Tracker online service.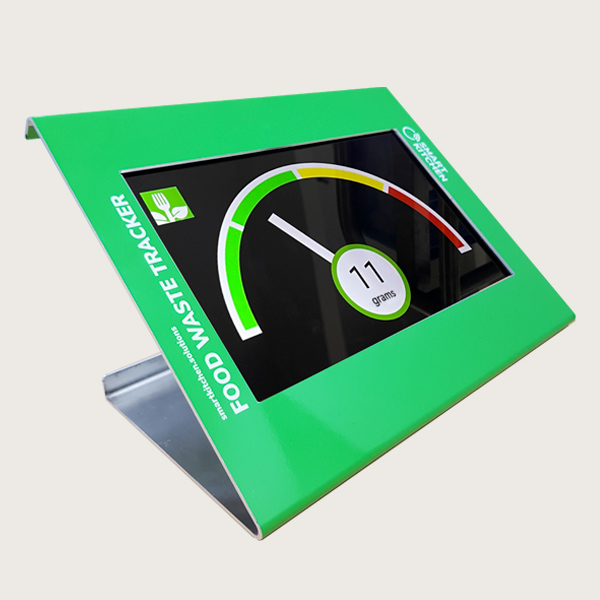 Plate Waste app
Shows restaurant customers the amount of plate waste.
SmartKitchen Waste Scale, maximum load of 35 kg
Android tablet
Warranty and support
Plate waste is displayed on both visually and as a reading.
The restaurant can set its own plate waste limit
Suitable for almost all return stations without modifications
Easy Start packages
Ask more about Food Waste Tracker solution
Order from our online store
FoodWasteTracker is also available in our online store. Check out the ready-made easy start packages. Reducing food waste saves money and frees up staff time on essentials when routines are automated. At the same time, the company's environmental impact is decreasing.
BOOK A DEMO
If you are interested in digital management and reducing food waste in professional kitchens, book a demo. Leave us your contact information and we will get back to you as soon as possible.
Take a look at our products
The service includes intelligent data collection devices, continuous measurements and real-time monitoring through an illustrative user interface.
CONTACT US
Want to know more about easy and reliable solutions for self-monitoring and food waste management? Please contact us for more information.
SUPPORT
Check out our products and their instructions. Centralized support for our customers from SmartKitchen customer support.
LOGIN
Already our customer? Login directly to the SmartKitchen service.