Save time, money and the environment
A Comprehensive and User-Friendly Solution for effortless waste weighing and reporting. Say farewell to waste management complexities and embrace a future of data-driven efficiency, sustainability, and compliance. Discover why SmartWasteTracker is the perfect fit for businesses across all industries!
Companies are required to properly segregate, record, and manage their waste.
Whether it's sorted waste of any type or food waste, we've got you covered — from measurement and analysis to reduction, we provide all-in-one solutions.
Measure, Monitor, Analyze, Report, and Reduce Waste
Precise Measurement
Accurately track and measure waste generation, empowering you to meet sustainability goals and compliance requirements.
Effortless Compliance
Seamlessly meet regulatory demands while gaining valuable insights to reduce waste.
Sustainable Practices
Minimize your environmental impact by optimizing waste management and recycling.
Real-time Data Insights
Access actionable insights into your waste streams to make informed decisions and reduce costs.
Smart Waste Tracker
A comprehensive solution with an integrated smart scale offers a user-friendly interface for efficient monitoring, measurement, storage and analysis of sorted waste.
The recording of waste data is automated with a wireless waste scale. It ensures that all waste is recorded. The data is transferred and archived directly to the cloud service. User-friendly interface for analysis.
Quick Implementation: Get started in just about an hour.
Integration: Enabled integration with other services, such as reporting and publishing, which simplifies processes.
Versatile Across Industries: Suitable for businesses across all industries, adapting seamlessly to your specific needs.
EU Directive Compliance: EU directives require businesses to sort waste and report waste volumes by type. Our solution is widely used in Europe, which shows its efficiency and reliability.
A report according to Regulation (EC) No 2150/2002 is automatically generated when the standard EWC-category parameter is used.
Perfect Fit for Large Organizations
Smart Waste Tracker helps a large organization to reduce mixed waste and improve productivity.
Find out the amount of actual waste covering all locations
Compare locations and items
Distribute the best practices
No more pen and paper
Saves staff time
Easy start, ready-to-use delivery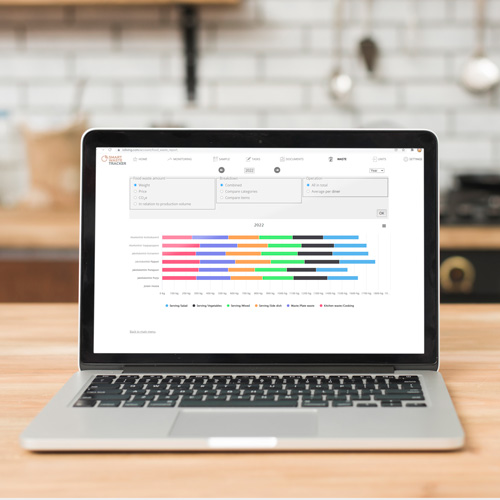 SmartWaste Cloud
Online service to monitor and reduce waste. Data analysis, reporting and archiving in the cloud.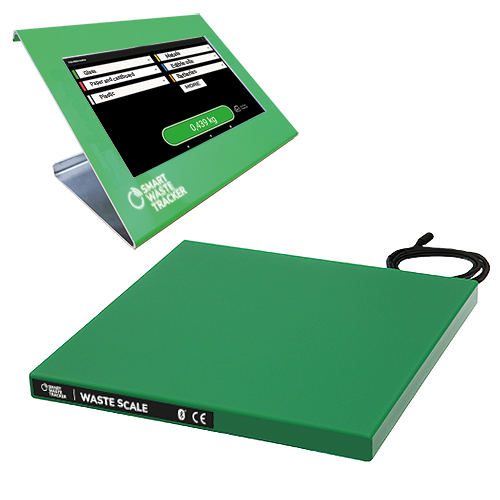 Waste scale with touch screen
Easy to use. Place the waste on the scale and select the waste item on the touch screen. The information is then stored directly online.
Three scale models available: maximum load of 35 kg, 150 kg or heavy duty.
Are you also  interested in food waste tracking?
The same scale can be used to reduce food waste. Cost efficiency is improved with the help of the Food Waste Tracker by monitoring where the highest costs arise and taking targeted measures. It is also a good tool for food consumption assessment, as it can be used to record the amount of production and serving in addition to wastage.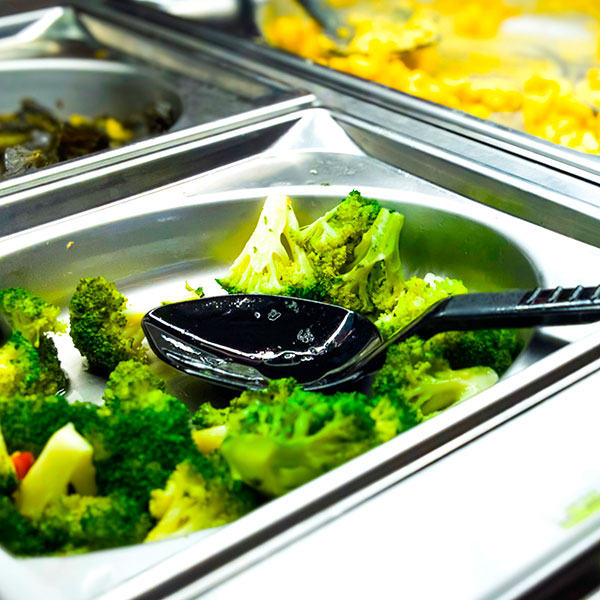 Sustainable development starts with knowledge
WasteTracker helps companies to measure and take right actions to reduce waste. Improved profitability and reduced environmental footprint.
Ask more about WasteTracker. Leave us a message and we will contact you.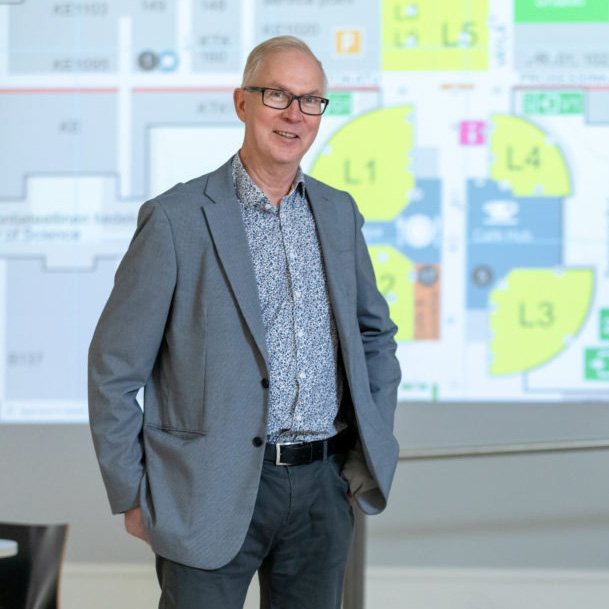 Matti Verkasalo
CEO / Ceruus and SmartKitchen
Ceruus Oy/SmartKirchen
+358 44 331 0982
Teollisuustie 1, FI-90830 Haukipudas
FINLAND