We have a skilled and enthusiastic staff, a good partner network and satisfied customers. Food safety and sustainable development are important topics for all of us.
Smartkitchen in collaboration with kitchen professionals
We have worked with kitchen professionals to develop better solutions for the Food Service industry for over a decade. Our goal is to make the busy day of the kitchen staff easier by automating routines. At the same time, productivity improves, and the environmental footprint is reduced. In our opinion, digital solutions are also a tool to facilitate the shortage of manpower in the industry.
It all started a decade ago
Matti Verkasalo, the founder of our company, realized from the experience he acquired from the wellbeing sector that digitalisation can improve customer experience and business processes. The same had already happened in the banking and insurance sector.
In the early 2010s, professional kitchens were completely dependent on paper and pen. And it is still largely. These ideas were the starting point when Ceruus Oy was founded in 2013. Later, it was decided to focus entirely on the food service industry. At the same time, Smart Kitchen trademark was introduced.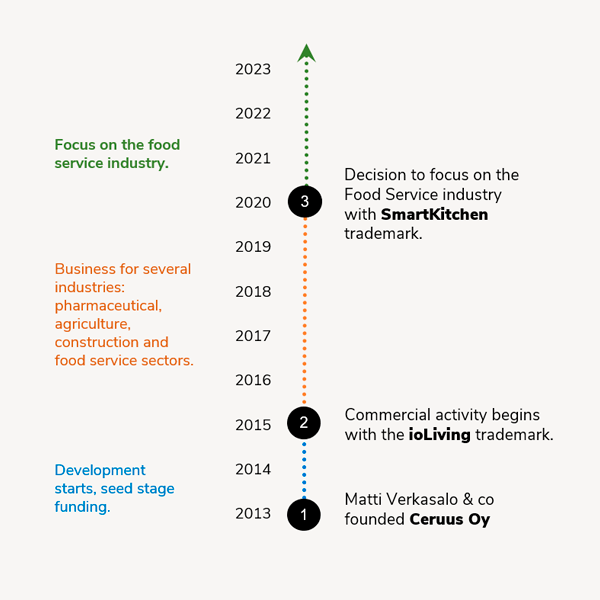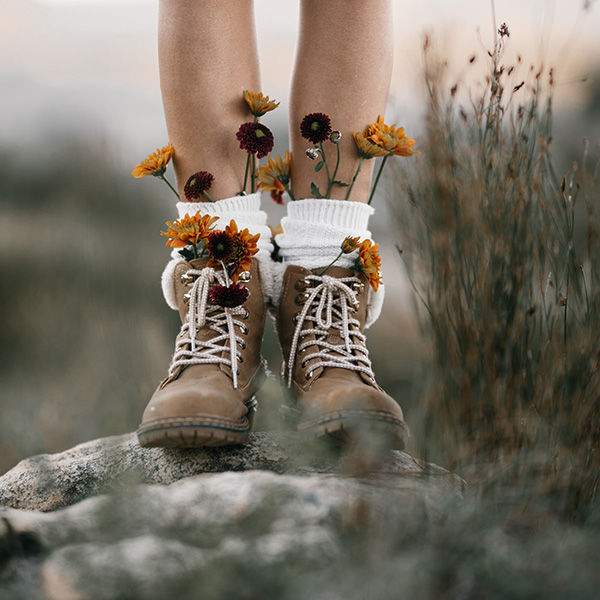 Sustainability
SmartKitchen helps its customers improve food safety, reduce food waste and energy consumption. At the same time, the environmental footprint left by the company is reduced. Together we solve the challenges of global sustainable development.
Of course, we also pay attention to environmental aspects and impacts in our own activities. We are responsible for our products throughout their life cycle. We ensure that environmental aspects are considered at each stage of the production chain. We always comply with the requirements of the laws and regulations in force in our operating countries (e.g. RoHS, WEEE, Packing, Battery & amp, Accumulator and REACH environmental directives).
Expertice
We are particularly proud that all measurements and recordings are made with wireless technology using the devices designed and manufactured by SmartKitchen. All data collected is processed and analyzed in SmartKitchen's own cloud service with ensured data protection.
Today is World Food Safety Day and this year's theme is "Food standards save lives". It highlights the importance of...
read more
Don't settle for manual recording of food waste Clear advantages are achieved by using the waste scale. We asked our...
read more
Forthright
We are straightforward and approachable. We operate quickly and reliably. Our efficiency is based on skilled personnel. We act as one team where everyone is equal.
Customer-oriented
The needs of our customers guide our operations. We value cooperation and cherish our network. We are a proactive and responsible partner.
Innovative
We are excited about everything new and constantly looking for innovative solutions to make our customers' everyday life easier. We are proud of what we do.