Restaurant indoor air quality
Customer experience and air quality go hand in hand. Ensure right conditions in your restaurant. The fresh indoor air gives a high-quality and pleasant impression. Good air quality also guarantees good working conditions for your staff.
temperature
humidity
carbon dioxide levels
email and SMS alarms
real-time, easy to use
data is stored and analyzed in the SmartKitchen service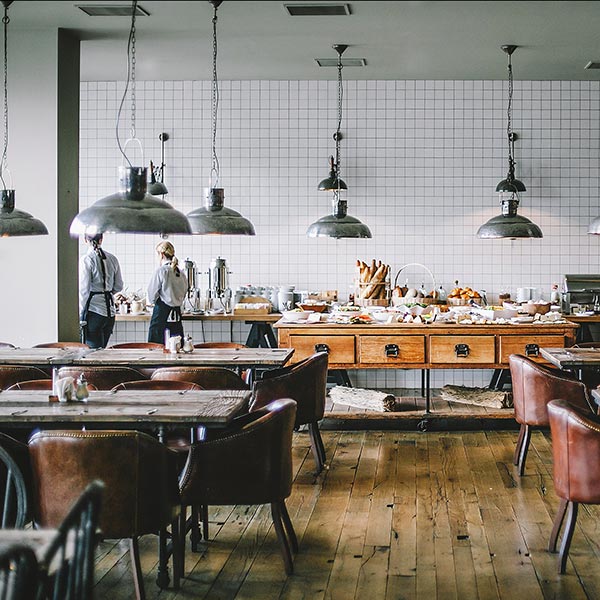 Comfortable restaurant visit
Customers return when they have a comfortable and positive experience. Good food and good service are obvious factors in the experience. However, physical conditions play an important role. If the air quality is poor, the customer's attention is not focused on the food, but on the wrong kind of conditions.
Everyone understands the effect of temperature; too cold or hot will be noticed immediately. Room humidity may not be directly detected, but it will cause discomfort. Poor ventilation causes an increase in carbon dioxide levels. For example, at lunchtime, CO2 levels may rise above the recommendations. Customers, especially those just entering, notice bad air. For some, elevated CO2 causes headaches.
Unpleasant odors due to poor ventilation give a dirty impression. The smell of food also doesn't belong in every place in the restaurant and when too strong it can be perceived as annoying. Especially the smell of frying fat is one of them.
Reference values for good indoor air
The general rule is that the temperature should be 20-23 ̊C, the humidity 30-50% and carbon dioxide less than 1000 ppm.
The heating, cooling and ventilation system should be adjusted to keep air quality within the set limits even during the peak hours as well as hot periods in summer and cold in winter.
Long term learning
It takes time to customize real estate systems to meet the requirements. The conditions of the tables in the corners, next to the door or the windows should also be pleasant for the customers.
In the longer term, restaurant staff will learn about the behavior of the property.
Easy solution
SmartKitchen Restaurant AirTracker is an easy solution. Battery operated measurement devices are placed in the desired locations. The small device size and discreet design are well suited for restaurants.
The measurements are transferred directly to the SmartKitchen service using a SmartKitchen mobile gateway. It has a ready internet access with factory installed SIM card. The installation does not require technician.
When the kitchen already uses the Smart Kitchen service and has a gateway device, it will automatically be used to transfer data to the service.
The Restaurant Air Tracker can also be purchased as a single service and later extended to other SmartKitchen services, always according to your own needs.
Alarms
If temperature, humidity, or CO2 exceeds a set limit, an email and SMS alarm will be sent to selected persons. Facility staff will take corrective actions accordingly.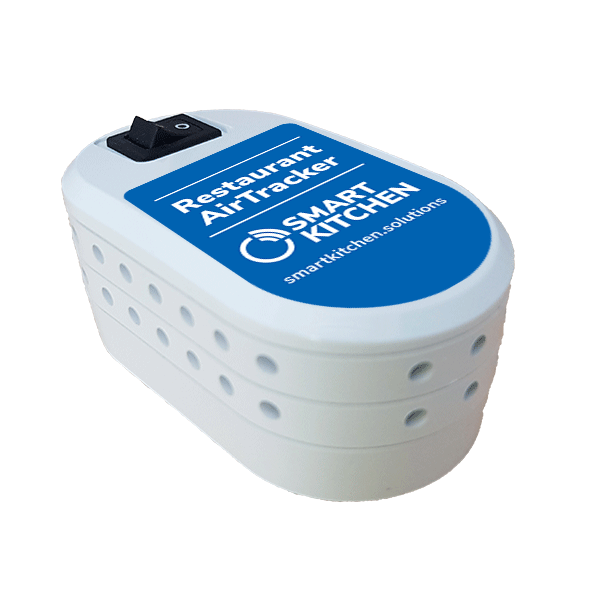 BOOK A DEMO
Want to know more about our solutions? Request a SmartKitchen online demo. Leave us your contact information and we will get back to you as soon as possible.