Digital solutions for pharmaceutical industry and professional kitchens
Digitalization improves pharmaceutical and food safety and productivity. Digital solutions also play an important role in reducing food waste and environmental impact.
These professional solutions have been developed and manufactured in Finland, a leading country in welfare and environmental matters.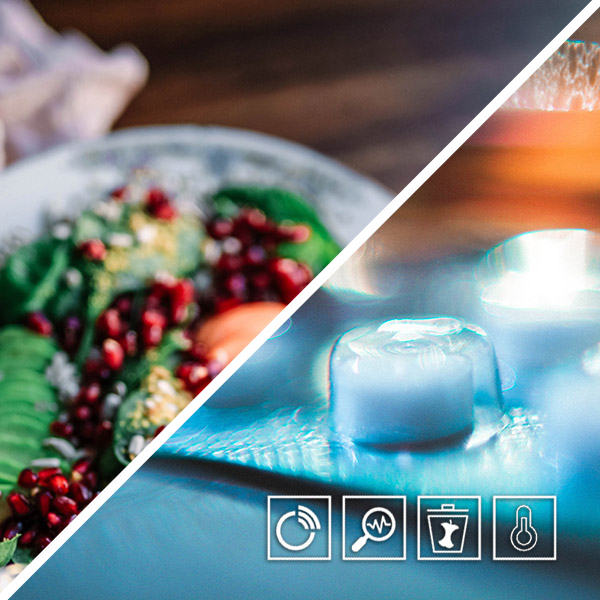 Al Tafa'ol – Local and regional distributor
Al Tafa'ol is a knowledgeable company with decades of experience in the public and private sectors in Qatar. We are always trying to find new ways to reach and help our clients. To meet the needs of customers in an innovative way and to find the best solutions on the market to help customers succeed in their business. 
Al Tafa'ol has introduced two innovative digital solutions to its market.
Easy Start deliveries
The solutions are always configured and tested for each customer. This makes installation super easy. No on-site technical support is needed as the solutions are "plug and play".
StorageTracker
A ready-to-use digital solution that ensures the correct temperature for medicine and food storage easily and reliably. Sends alarms if the temperature exceeds or falls below the specified limits. Quick to start using.
Staff no longer have to spend time monitoring temperatures. Actions are only required when the temperature exceeds or falls below the set limit. 
FoodWasteTracker
Helping food service companies to reduce food waste. Possibility to track the amount of food waste throughout the whole production chain from storage to plate waste, accelerate waste data collection with the wireless Waste Scale.
Food waste causes significant costs for commercial kitchens. Using Food Waste Tracker it is possible to achieve remarkable savings yearly. At the same time, the carbon footprint is also reduced.
Get In Touch with Al Tafa'ol
You've got questions, and we have answers. Just send us a message and we will contact you directly.