The International Day of Awareness on Food Loss and Waste Reduction is celebrated on September 29. This day is now more important than ever. It's up to us to change our habits to make not wasting food a way of life.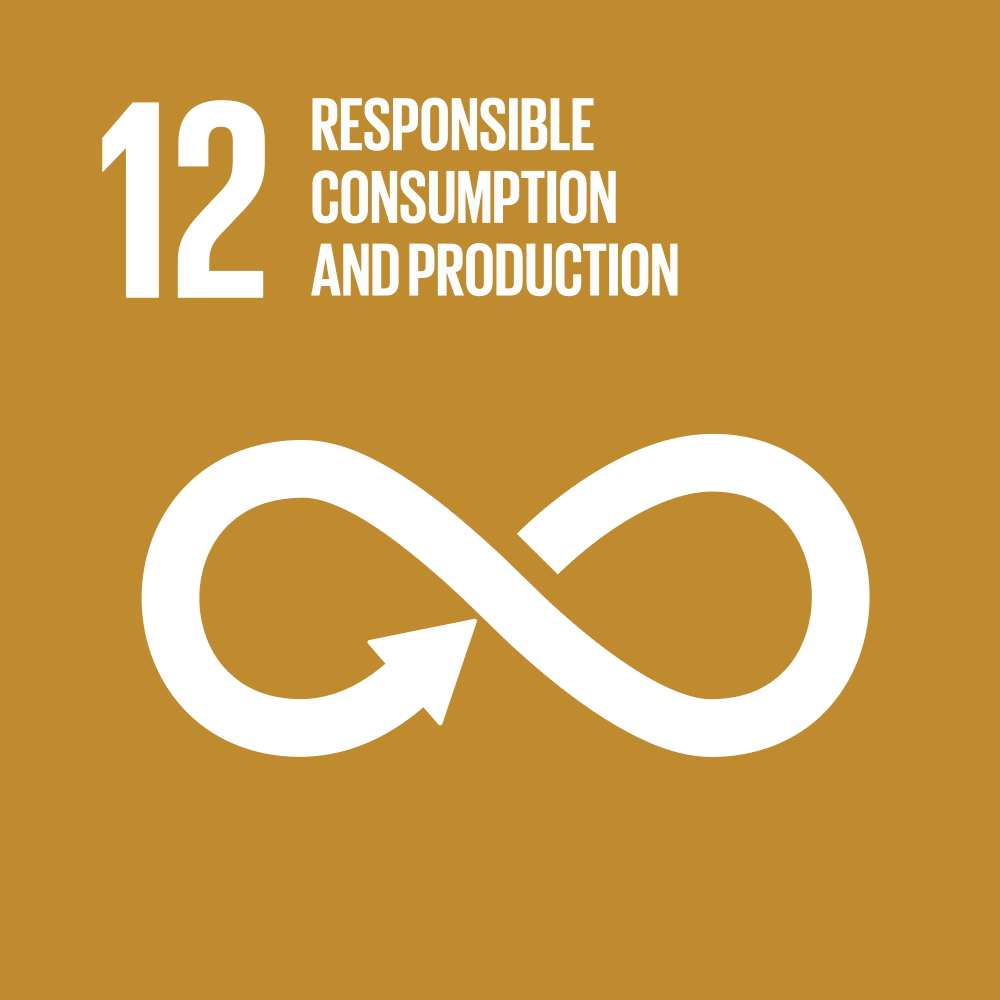 United Nation's web page sates that our food systems cannot be resilient if they are not sustainable, hence the need to focus on the adoption of integrated approaches designed to reduce food loss and waste. Actions are required globally and locally to maximize the use of the food we produce. The introduction of technologies, innovative solutions, new ways of working and good practices to manage food quality and reduce food loss and waste are key to implementing this transformative change.
Why is reducing food waste so important?
Food production and consumption have a significant impact on the state of the environment and the use of natural resources. Studies show that about a third of all environmental pollution caused by consumption comes from food. At the same time, edible food ends up in the trash. If food ends up being waste, all the emissions in its production chain have been completely unnecessary. This could be avoided e.g. better estimating food consumption, preparing or storing food properly.
In its report, the United Nations Environment Programme (UNEP) estimates that an average of 17 percent of total food available to consumers, went into the waste bins of households, retailers, restaurants and other food services each year. An estimated 931 million tons of food. The weight roughly equals that of 23 million fully loaded 40-ton trucks. If all of these were put in a row, it would circle the Earth 7 times. One third of food is not eaten when production losses are added to the figure. Only housing puts more strain on the climate than food. Transport comes in third place.
of total food available goes into waste bins.
The weight roughly equals that of 23 million fully loaded 40-ton trucks.
If you put all these trucks in a row, it would circle the Earth
There are currently 7.7 billion people in the world. Ten billion is expected to be full by 2055. One key question is how to feed the world without destroying the planet. Already, one in nine goes to bed on an empty stomach each night.
Did you know? If we could save even a quarter of the food currently lost or wasted, we could feed 870 million hungry people worldwide.
Discover three solutions that already help the food industry to reduce food waste, ensure food safety and reduce energy consumption:
The climate impact of food consumption can be reduced by favoring foods with the least possible impact on the climate and minimizing food waste. Digital solutions play an important role in reducing food waste.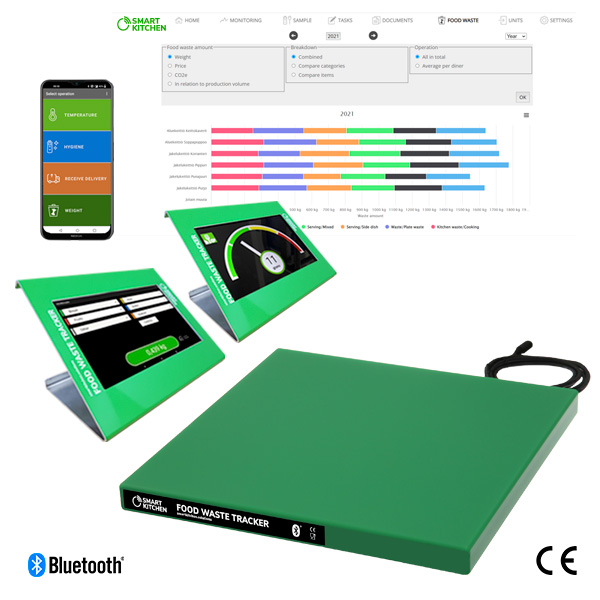 Automated food waste monitoring, Food Waste Tracker
Monitor the amount of food waste in the entire production chain, from storage to plate. Take measures to to reduce food waste and estimate food consumption. Read more →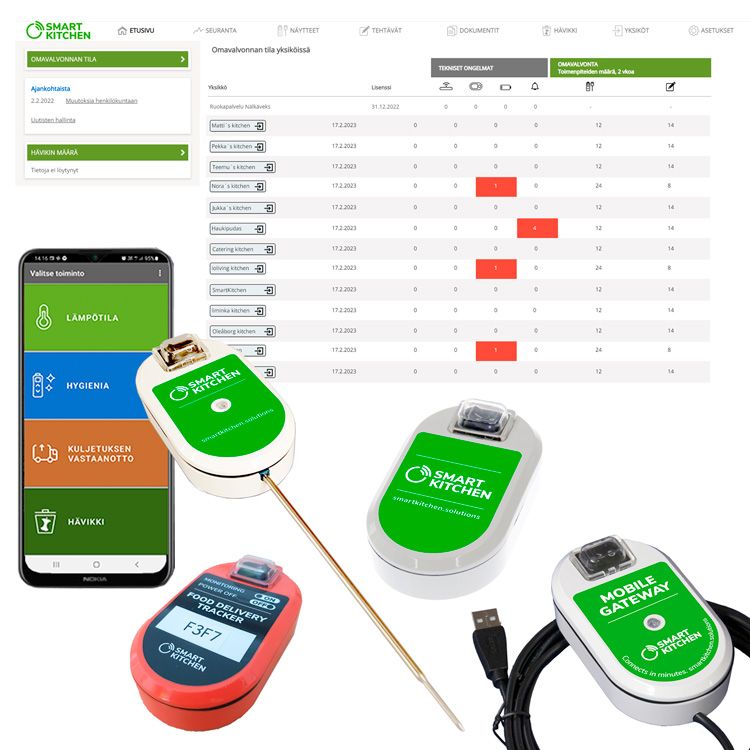 Digital self-monitoring, HACCP Tracker
In terms of food waste, it is also important to monitor food safety. Take care, for example, that raw materials and food are stored correctly and at the right temperatures. In this way, no waste is generated in the production chain.
Read more →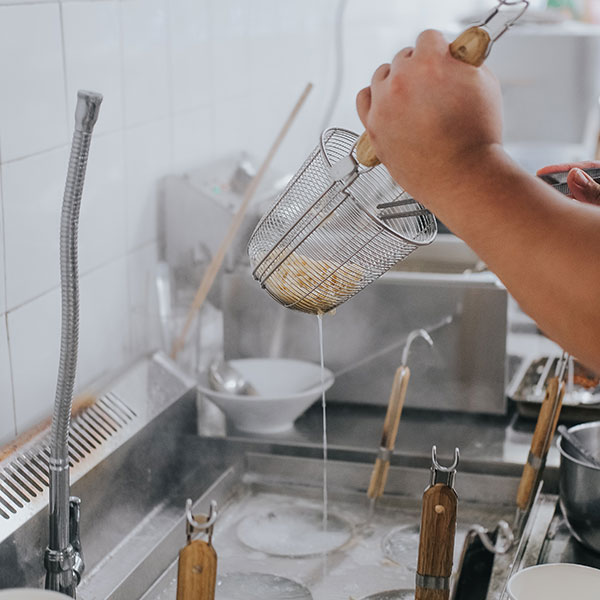 Energy and maintenance, Equipment Tracker
Measure energy consumption, operating and standby hours.  The measurement devices are easily installed in any kitchen equipment. The solution consists of automatic measurement devices and a cloud service.
Read more →
Did you know? Food that is lost and wasted accounts for 38 percent of total energy usage in the global food system.