Reduce energy costs and prevent failures of kitchen equipment
Save money by tracking the energy consumption of kitchen equipment. Improve productivity by avoiding unnecessary maintenance and preventing unexpected equipment breakdowns.
A solution to monitor energy consumption and operating hours of any kitchen equipment including kettles, dishwashers, coolers, freezers, etc.
prevent unexpected failures
early warnings of potential equipment failure
anticipation and optimization of maintenance visits
reduce energy costs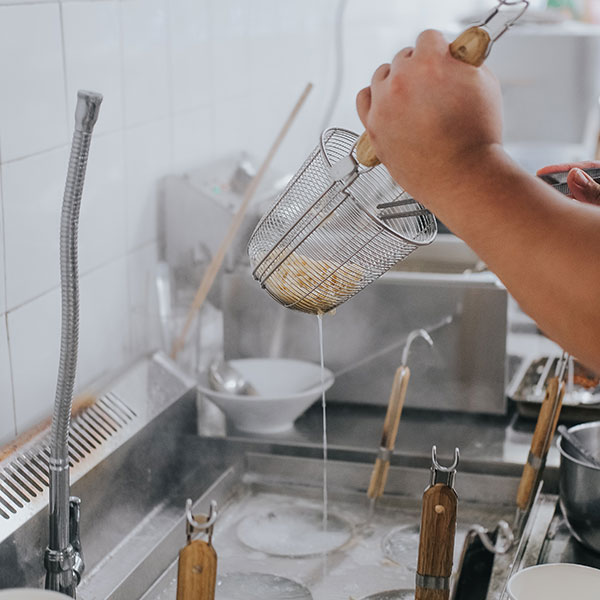 "Significant food spoilage or service interruptions can be prevented."
Plug & play device for all kitchen equipment to reduce costs
Equipment Tracker measures the energy consumption of kitchen equipment. The collected data is analyzed in the intuitive and easy to use SmartKitchen cloud service.
The kitchen manager learns which equipment consume the most energy and can take measures to reduce their energy consumption. Or decide whether it is justified to invest in a new device that consumes less energy. Energy consumption also reveals if the consumption is higher than specified which indicates of an up-coming failure.
Equipment Tracker also monitors operating hours. Preventative maintenance intervals are set individually for each equipment. Service will be based on actual operating hours instead of inaccurate estimates.
Continuous analysis reveals deviations in the working pattern and the SmartKitchen service sends an alarm to the service technician. The technician checks the data to see if the failure of the cooling equipment or dishwashing line can be prevented.
The maintenance visits can be also optimally scheduled so that several devices are serviced during one visit. This minimizes maintenance costs.
Easy to use digital solution
The EquipmentTracker solution consists of automatic measurement devices and a cloud service. The measurement devices are easily installed in any kitchen equipment. They measure energy consumption, operating and standby hours.
The measurements are continuously transferred to the SmartKitchen cloud service via the SmartKitchen Mobile Gateway. The measured data is processed and analyzed in the SmartKitchen online service.
Easy Start delivery
The complete system is delivered as an EasyStart package. Equipment Tracker devices have factory settings suitable for most use cases.
SmartKitchen Online service (license) for tracking kitchen equipment and the measurement devices you choose.
interactive and easy to use interface
accessed with any web browser

secured and automated data transfer

dashboard view to give a quick status of all equipment

delivery as an Easy Start package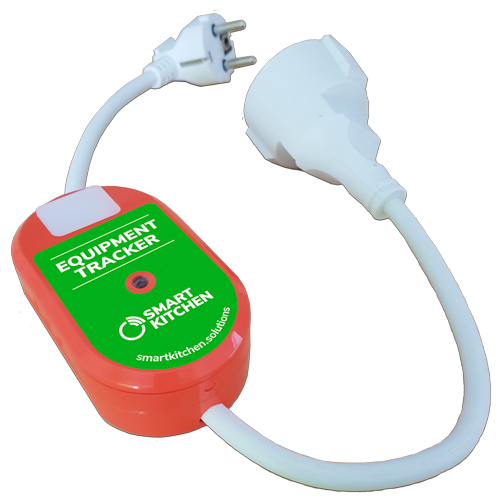 EquipmentTracker, model ET1
device is an extension cable
cable has a mains plug and a socket
measures current, peak current, working hours and stand-by hours
the cloud service converts the current into power and energy
Measurement devices:
ET1/10 with a maximum current of 10A and ET1/20 with a maximum current of 20A
EquipmentTracker, model ET3
measures

three-phase

current, peak current, working hours and stand-by hours 
monitors also three on/off inputs to be used to monitor equipment status
installed inside the equipment
Measurement device: ET3/300 with a maximum current of 3*100A
ASK MORE
If you are interested in energy consumption and operating hours of kitchen equipment ask more or request for a demo. Leave us your contact information and we will get back to you as soon as possible.