Measures to reduce food waste throughout the year
Food waste and its reduction is always prominently displayed in autumn through various themed weeks and days. We get a lot of useful information and tips to reduce food waste from different channels. Theme weeks remind us of important things.
This week, Finland is celebrating national waste week. Already for the tenth time! The purpose of the waste week is to raise the appreciation of food and to talk about the importance of reducing food waste.
29 September is the United Nations International Day of Awareness of Food Loss and Waste. Read more
19 to 27 November is The European Week for Waste Reduction (EWWR). Read more
Food ending up as waste is both economically and ecologically unsustainable. The simplest way to reduce the environmental and economic impact of food is to prevent food waste.
Reducing food waste in commercial kitchens
The costs of the restaurant and tourism industry are on the rise. The coming winter will be a challenging time for many restaurants and consumers. Therefore, any means by which costs can be contained are more than welcome.
If the food ends up as waste, all the costs and emissions of its production chain have been completely wasted. This could be avoided e.g. by better predicting food consumption, preparing and storing food correctly.
How can food waste be reduced
There are already accurate and easy-to-use digital tools for monitoring food waste in restaurants and thereby reducing it. Reducing food waste improves profitability and reduces company's environmental impact.
Discover now three digital solutions that help restaurants reduce food waste and save costs: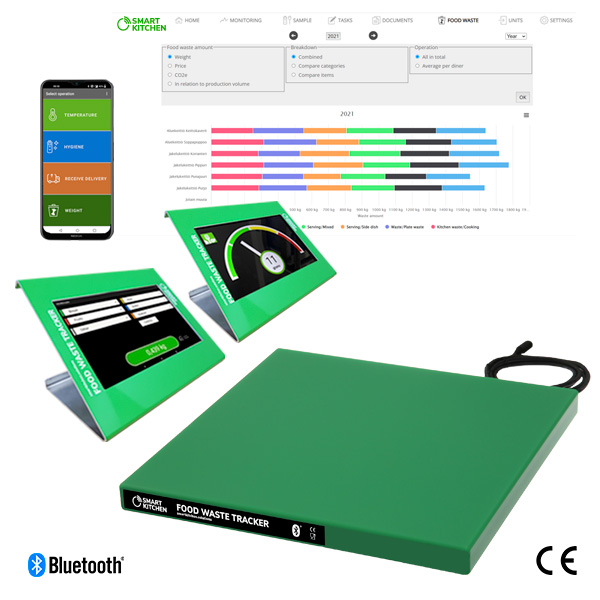 Automated food waste monitoring, Food Waste Tracker
A food service company can monitor the amount of food waste in the entire production chain, from storage to plate. At the same time, the implementation of measures aimed at reducing food waste is monitored. The Food Waste Tracker is also a good tool for food consumption assessment, as it can be used to record the amount of production and serving in addition to wastage. Read more →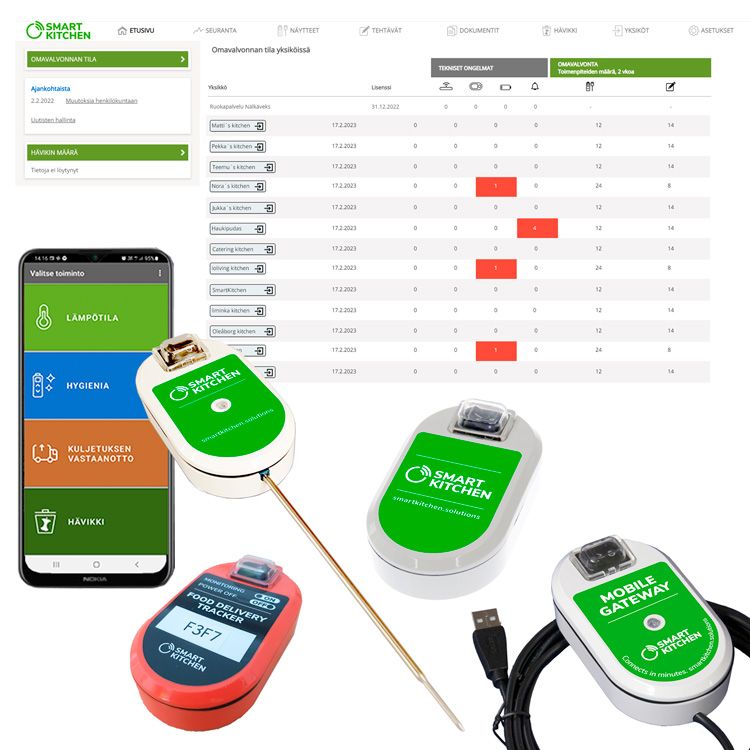 Digital self-monitoring, HACCP Tracker
In terms of food waste, it is also important to monitor food safety. Take care, for example, that raw materials and food are stored correctly and at the right temperatures. In this way, no waste is generated in the production chain.
Read more →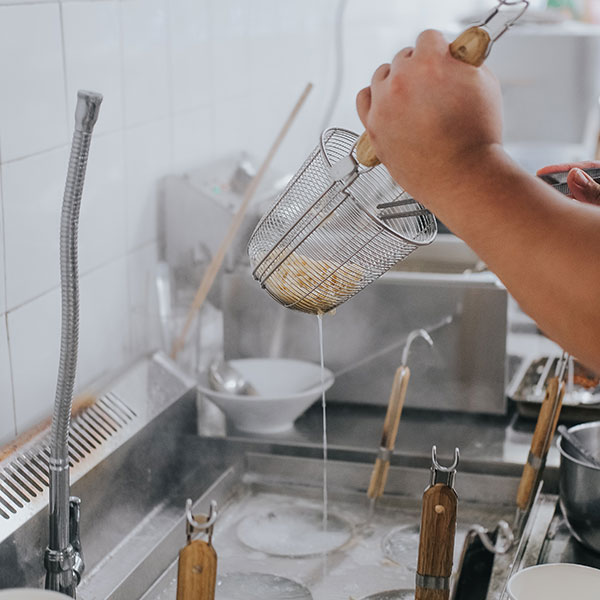 Energy and maintenance, Equipment Tracker
A digital solution to monitor energy consumption and operating hours of any kitchen equipment including kettles, dishwashers, coolers, freezers, etc. Save money by tracking the energy consumption of kitchen equipment. Improve productivity by avoiding unnecessary maintenance and preventing unexpected equipment breakdowns.
Read more →
Free up staff time to focus on customers
Are you suffering from a staff shortage? Free up staff time by automating routines. If self-monitoring and loss data are still recorded on paper and in various Excel spreadsheets, it takes too much time. In addition, the data collected is often incomplete and, for example, how much waste is generated and how it is distributed. Automation of routines makes the kitchen staff's busy everyday life easier. At the same time, it ensures the coverage of data collection.
Prevent food waste
The simplest way to reduce the environmental and economic impact of food is to prevent the occurrence of food waste. Digital aids play a significant role in measures aimed at reducing food waste.
Each of us can contribute to reducing food waste. Let's make wise choices and remember that even small actions are important.
discount on the Food Waste Tracker when purchased from the online store
For the rest of the waste week, we offer the award-winning FoodWasteTracker at a Smart price. The offer only applies to 14.9. – 18.9.2022 orders made via our online store. The offer has some country-specific restrictions.
Use the "smart" discount code when placing your order, and you'll get a 15% discount! Be "Smart" and start reducing waste!