Solutions for energy consumption tracking and remote control of kitchen equipment
Equipment Tracker measures the energy consumption and operating hours of kitchen equipment. Machine Link is a universal device for remote control of kitchen equipment with a built-in internet connection. Easy Start packages are pre-activated and tested. Account is opened, products and license activated. The configuration is customized.
Scroll down for more information.
Easy Start solutions
Remote tracking and control of kitchen equipment solution includes a SmartKitchen service and selected devices from the options below. The exact configuration will be designed together with each customer. The use of the service can be easily expanded and modified according to needs.
Smart Kitchen service
Kitchen equipment monitoring
SmartKitchen user account and cloud service with interactive and easy to use interface

Secured and automated data transfer between the cloud service and devices

Devices of your choice
Delivery as an Easy Start packages
suitable for all kitchen equipment including

kettles

, dishwashers, coolers, freezers, etc.
measurement of energy consumption and operating hours
remote control and monitoring
anticipation of maintenance visits

alerts and early warnings of faults

links to necessary documents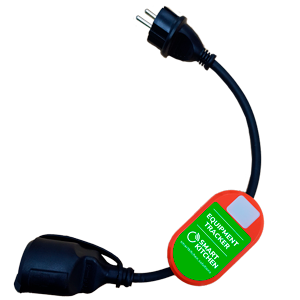 Device: EquipmentTracker
Measurement device to monitor

energy consumption and operating hours of kitchen equipment

Configuration
Device: Machine Link
Universal device for remote control of kitchen equipment.

Built-in Internet connection.

A dedicated interface may be needed to connect the kitchen equipment to Machine Link.

Configuration
News
We help food industry by automating routines. At the same time, productivity and efficiency increase. Read SmartKitch news.
CONTACT US
Want to know more about an easy and reliable solution for self-monitoring of food production? Please contact us for more information. Let us find the solutions to meet the needs of your company.
SUPPORT
Check out our products and their instructions. Centralized support for our customers from ioLiving customer support.
LOGIN
Already our customer? Login directly to the ioLiving SmartKitchen service.