Smart Kitchen
Online Store
Digital solutions streamline operations and reduce company's environmental impact. We offer the widest range of digital solutions on the market for professional kitchens. Easy Start ready-to-use packages ensure that our service is both easy to set up and use even in the middle of a busy day. Without installation services. We are constantly developing our service. Naturally, all our customers always benefit from new features.
You can buy Food Waste Tracker and HACCP Tracker Easy Start packages from our online store. Food Waste Tracker is a digital tool for reducing food waste. HACCP Tracker is a digital solution for self-monitoring in professional kitchens.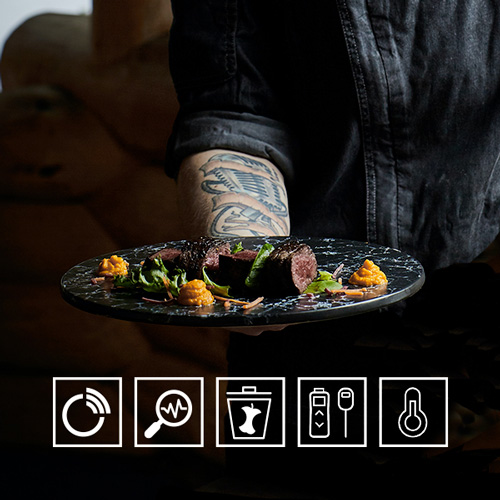 BOOK A DEMO
Need help choosing the right package or want to know more about our service first? Request an online demo of Smart Kitchen. You can also call us on +358 44 331 0982 and ask for more. Let's discuss and choose the solution that best suits your company's needs.